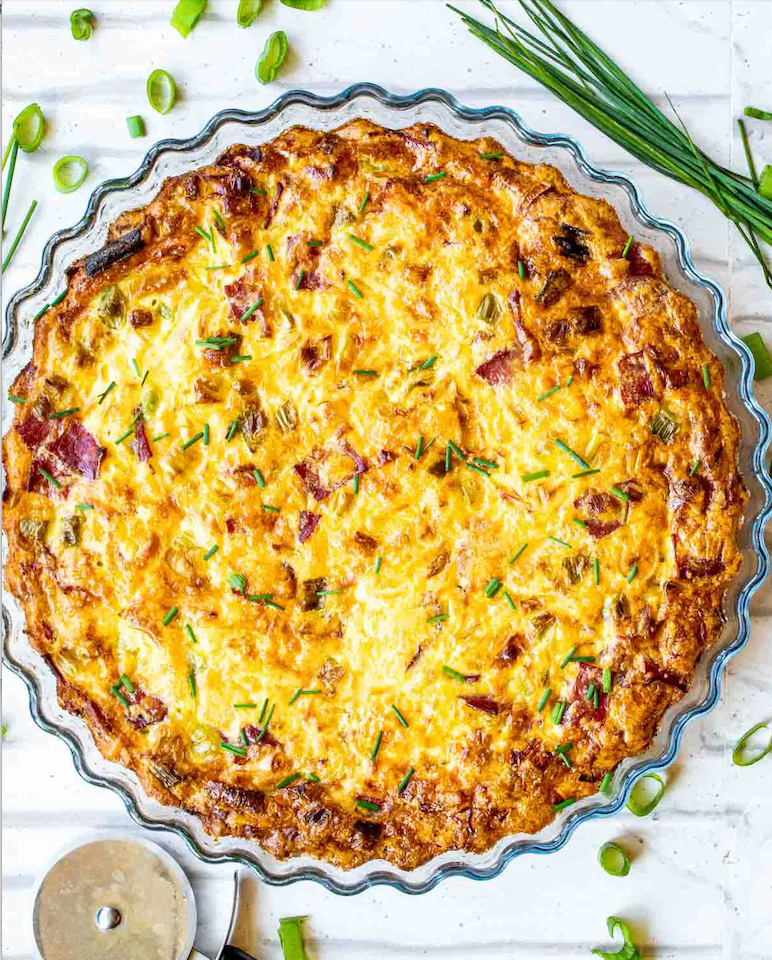 Prep time:
15 mins ●
Cook time:
45 mins depending on the grain●
Yield:
8 servings
Ingredients
1 teaspoon olive oil or olive oil spray
1 stick unsalted butter (1/2 cup)
½ cup flour
10 large eggs
1 teaspoon baking powder
½ teaspoon salt
½ teaspoon fresh thyme leaves, chopped
1 pound cottage cheese
1 cup Monterey Jack cheese, shredded
1 cup Swiss cheese, shredded, divided
1 cup ham, diced
1 cup chicken breast, cooked and diced
1 scoop Grown American™️Superfood
Directions:
Directions: Preheat oven to 375°F. Generously brush or spray a 9" quiche pan with olive oil. Melt butter, whisk the flour into the melted butter, then set aside to cool slightly. Whip the eggs until fluffy. Add the baking powder, salt, butter/flour mixture, and thyme and blend well. Add the cottage cheese, Monterey Jack cheese, ½ cup of the Swiss cheese, chopped meats, and Grown American™️Superfood stirring to blend well. Pour mixture into the quiche pan, spreading out so the mixture is even. Bake for 30 minutes, remove from oven, and sprinkle the remaining ½ cup of Swiss cheese on top. Return to the oven and bake for an additional 10 – 15 minutes until the center is set.
Tip:
This quiche freezes beautifully as a whole quiche or individually sliced.